Description
Ayurveda is a 5,000 year old method of natural healing that aims to revitalize your body, mind, spirit. Ayurveda derives from the words 'Ayur' meaning "life" and 'Veda' meaning "science" or "knowledge", therefore usually translated as "the science of life".
The Ayurveda packages are recommended to individuals looking to slow down and remove stress for a full week of rest, rejuvenation and recovery. Each spa package is a full 7–8 days where you are focused on evaluation in stress management, beauty care, migraine and detox programs to name a few.
Lifestyle evaluation
fitness evaluation
Welcome drinks on arrival
Accommodation in deluxe cottage
All meals
Two ayurvedic treatments per person/day
Daily yoga and meditation
Daily steam bath
All applicable taxes
Free use of indoor and outdoor facilities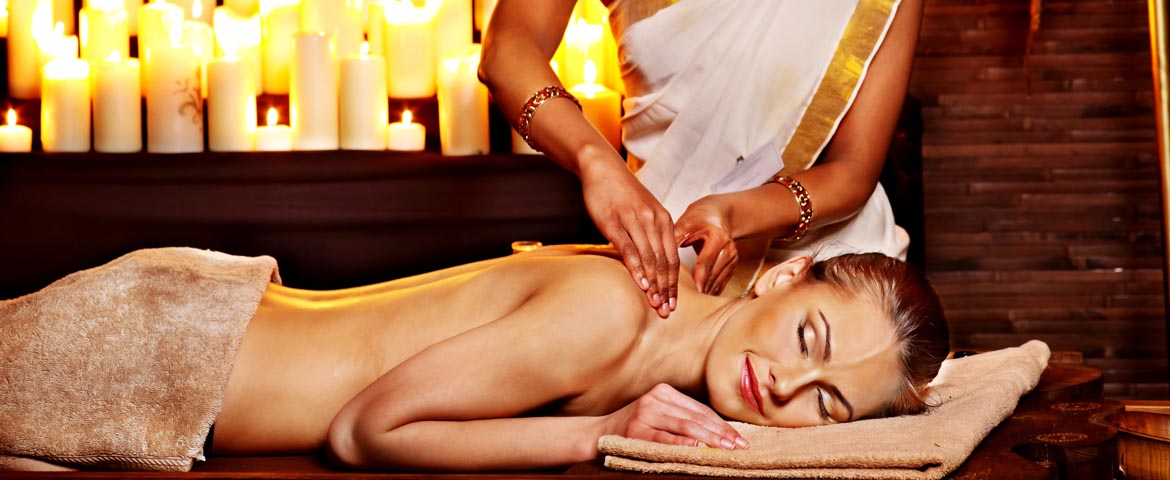 Want to travel stress-free and enjoy your vacation?
Ask us about our Travel Insurance packages to enjoy peace of mind while you indulge in your getaway.
Contact us